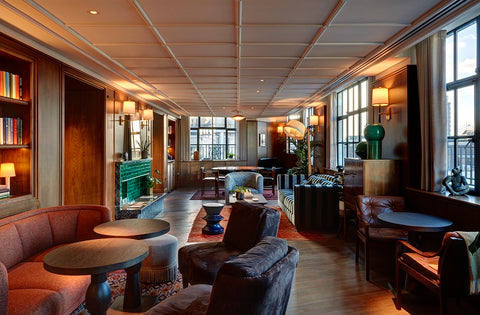 International Women's Day Event at Mortimer House
We were delighted to host our first panel event at Mortimer House in Fitzrovia to celebrate International Women's Day on Tuesday 14th March.
It was a brilliant conversation discussing all things gender in the art world and what can be done to better support female and non-binary artists. A huge thanks goes to our wonderful panellists Caitlin Flood- Molyneux and Kitty Dinshaw from Subject Matter Art. Our key takeaways were:
Galleries must be financially transparent with artists

Artists must not be afraid to talk about money

'Art Collectors' can be anyone

Traditional art language must be broken down for both art buyers and artists to improve accessibility

The best way you can help the 86.5% of female and non-binary artists in Europe and the US not represented by commercial galleries is by buying their art, supporting smaller galleries like SOTA and turning up to their exhibitions.
We look forward to hosting more events soon and continuing in our mission to empower artists.